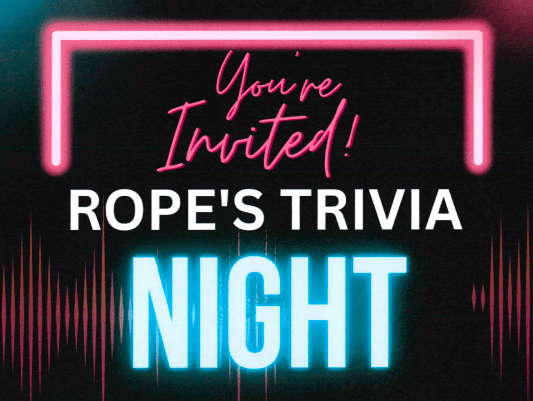 ROPE Trivia Night
This event is to help ROPE raise funds to kick off our next exciting venture…….. A Coffee Cart.
Get your family and friends together and book a table for the evening.
ROPE NEWS
Want to be kept up to date with all the exciting things that are happening at ROPE? Follow our ROPE TV Facebook page to never miss out!