Friday Night Dinner Dates
About
Friday Night Dinner Dates
ROPE encourages socialisation on all levels, especially outside of ROPE hours.
Friday night dinner dates allow our participants to engage in social activity in a fun and friendly atmosphere while still having the security of support. The participants visit a variety of venues from pubs, clubs, restaurants, and other venues to enjoy good food, drinks, entertainment, and most of all great company. Whether it be an evening of dinner and Karaoke, bowling, movies, or a music venue there is always enormous amounts of fun to be had. A great way to spend a Friday evening.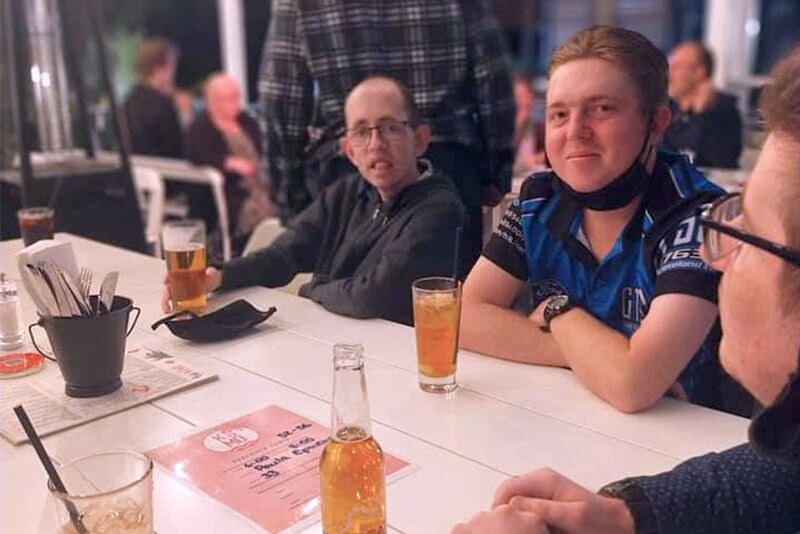 WHEN
Last Friday
of every month
Ashley has gone from a quiet, scared, and shy young lady who did not like meeting with many people and would often choose to sit on her own, to one of the first to put her hand up when there is a group outing.
David, Trish, and Ashley Pickering
Friday Night Dinner Dates
Find out more
If you would like to find out more about our merchandise range, view our online shop HERE